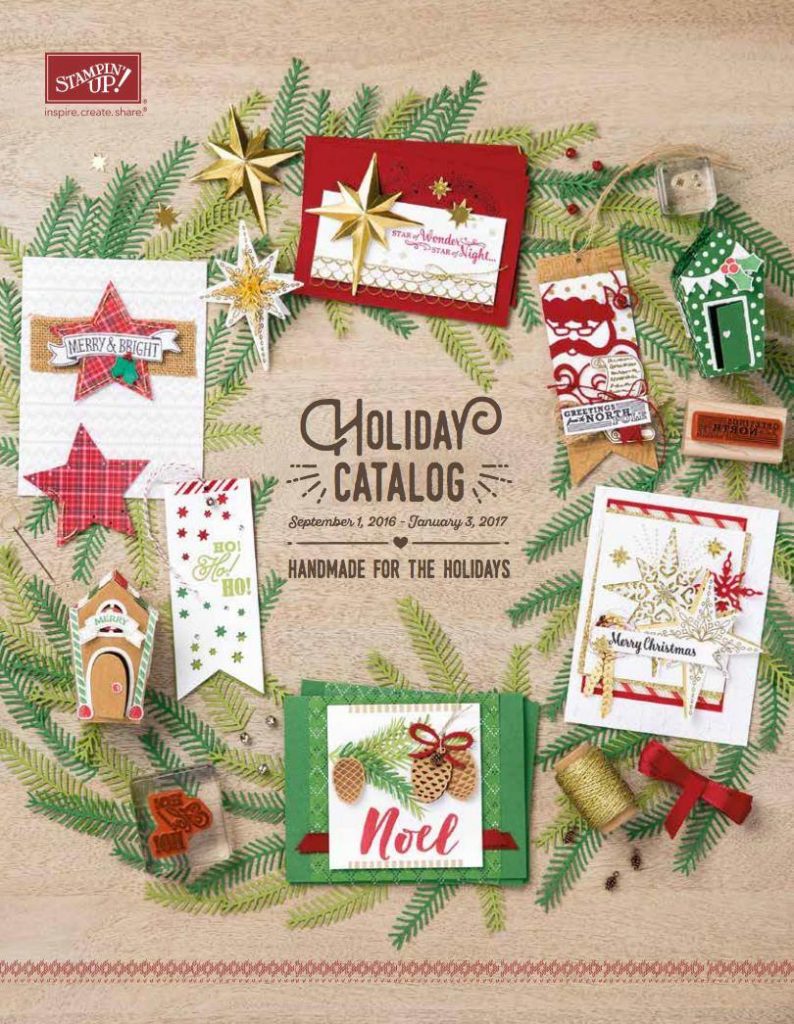 You can click here to view the Holiday Catalog
The new 2016-2017 Stampin' Up! Holiday Catalog has begun and you can officially place an order for new products.  This catalog is packed with beautiful new stamps, designer series paper, dies, punches and embellishments.  If you would like to order through me, you can click HERE to visit my on-line store.  You can click here to see my customer rewards program.
SPECIAL OFFERS!  Save 25% on these select Stampin' Up! products September 1 – 7. Watch for more special offers to come throughout the month of September!  TIP:  These 25% off products are the perfect add-on items to your holiday catalog order!
NEED THE 2016 HOLIDAY CATALOG and plan to place your next order through me?  I'm happy to send you a FREE copy.  This catalog is loaded with must-have holiday products and  coordinating 10% off bundles!
*If you order thru another demonstrator, please contact them directly for your catalog.
TO MY CURRENT CUSTOMERS . . . If you are a current customer (meaning you have ordered from me in the past year) and your FREE holiday catalog from me hasn't arrived by now, please email me and I'll get one off to you pronto!
Do you love getting a good deal?  Do you want to get your Stampin' Up! products at a discount?  The best Stampin' Up! deal is to become a Stampin' Up! discount purchaser by getting our Starter Kit.  It is the Ultimate Stampin' Up! bundle!  $125 in product of your choice for only $99.  There are zero requirements, option to sell if you want, and the kit ships for free!!  AWESOME!!
You can email me at jennifer@jenrosecreation.com with any questions.  You can click HERE if you are ready to become a discount purchaser.