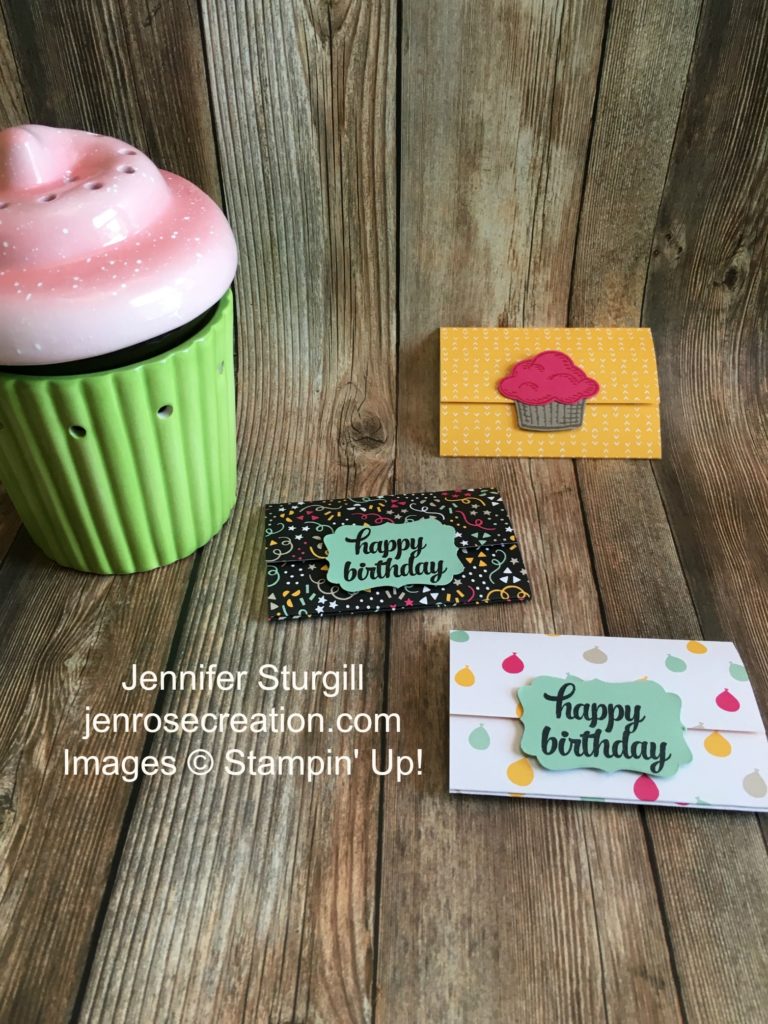 It's Friday!!  That means it is Flashback Friday.  On Friday's I share a project that uses retired product along with something current.  Yay for Friday!  I created these birthday gift card holders with my nieces the other week.  We used the retired It's My Party Designer Series Paper Stack, but any festive DSP will work.  Note: Some patterns may appear upside down on one side of the gift card holder.  Try to choose a pattern where that won't make a difference or decide which side you want to be right side up.
Here's the backside: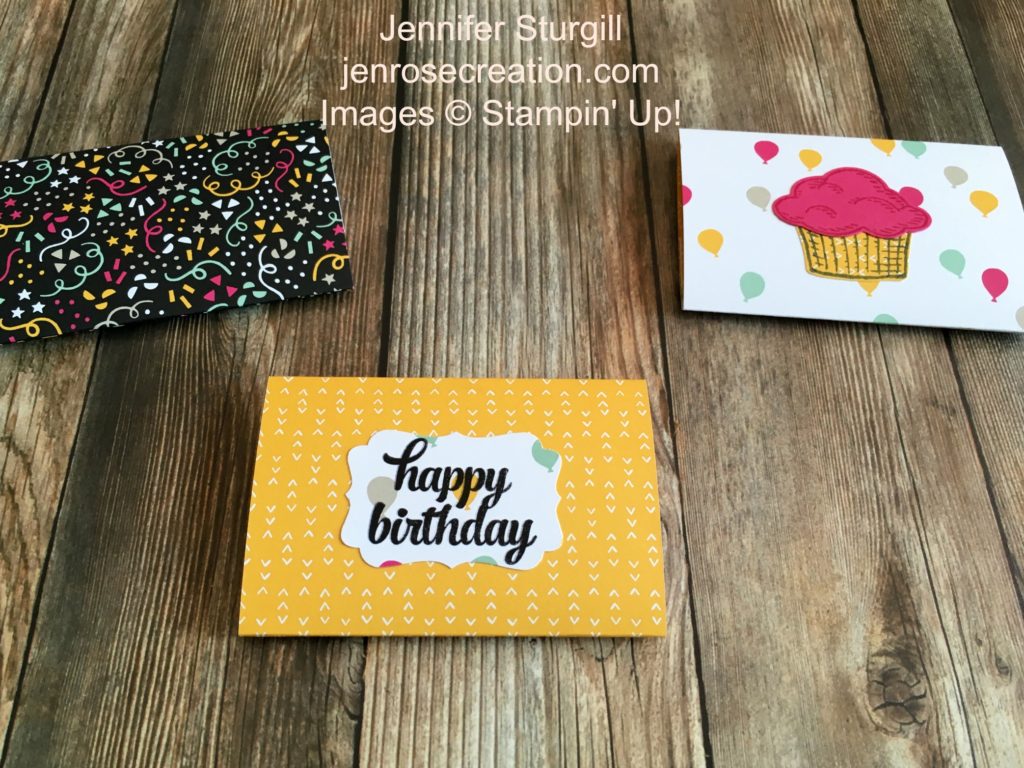 Here's the inside: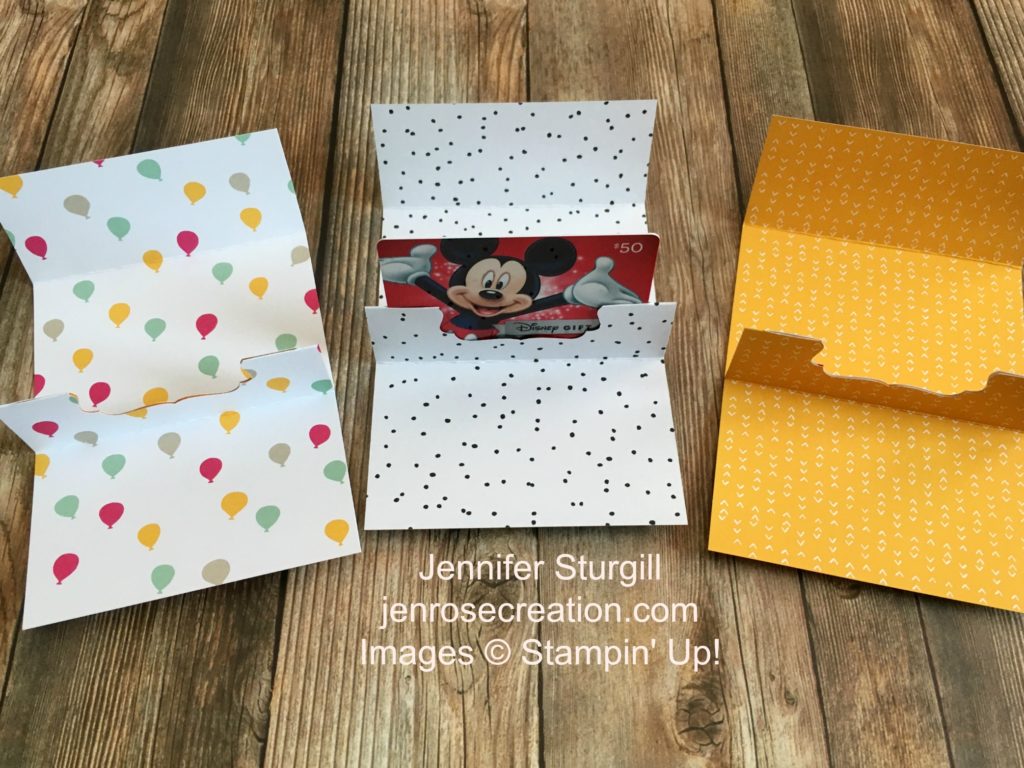 Tips:
Score the long side of the DSP at 1-3/4″, 4-1/2″, 5-3/4″, and 7″.
Fold along the score lines.  The 1-3/4″, 4-1/2″ and 7″ score lines will be valley folds.  The 5-3/4″ score line will be a mountain fold.
Using the Decorative Label Punch, punch out along the mountain fold.  This is where the gift card will be held.
Snip along the score line with the punch, leaving a slight edge.  This added cut will along a normal size gift card to fit.
You can see my complete instructions by clicking HERE or on "Supply List" underneath the Stampin' Up! supplies showcase.
ENDING SOON!!  You'll get a $5 coupon (via email) by spending $50 from July 7-31. You can use the coupons in August on any item you want! The best part is you can earn another coupon for every $50 you spend. There's no limit to how many coupons you can earn. This is a great time to stock up on essentials or splurge on those items you have been keeping your eyes on.  PS – Yes you can earn Stampin' Rewards (Hostess Benefits on $150+) and my Rose Rewards on top of earning the Bonus Days coupons.  You can click HERE to be taken to my online store.
Do you love getting a good deal?  Do you want to get your Stampin' Up! products at a discount?  The best Stampin' Up! deal is to become a Stampin' Up! discount purchaser by getting our Starter Kit.  It is the Ultimate Stampin' Up! bundle!  $125 in product of your choice for only $99.  There are zero requirements, option to sell if you want, and the kit ships for free!!  AWESOME!!
You can email me at jennifer@jenrosecreation.com with any questions.  You can click HERE if you are ready to become a discount purchaser.
Stampin' Up! Supply List:  Please click on the Stampin' Up! product below for more information, and for quick and easy online shopping experience with me.