I LOVE the Paper Pumpkin Kits!  They come ready to have some fun.  You can click on the video below to see how to put together July's kit.  Of course, you can always get creative and find other ways to use the kit as well.
Get your 30 minute "fix" of paper, stamps and ink every month.  Learn more here about the options for adding pre-paid Paper Pumpkin kit (1, 3, 6 or one year subscriptions) to your next Stampin' Up! order.  Simple.  Fun.  A marvelous gift idea, too!  Learn more here about the month to month Paper Pumpkin option.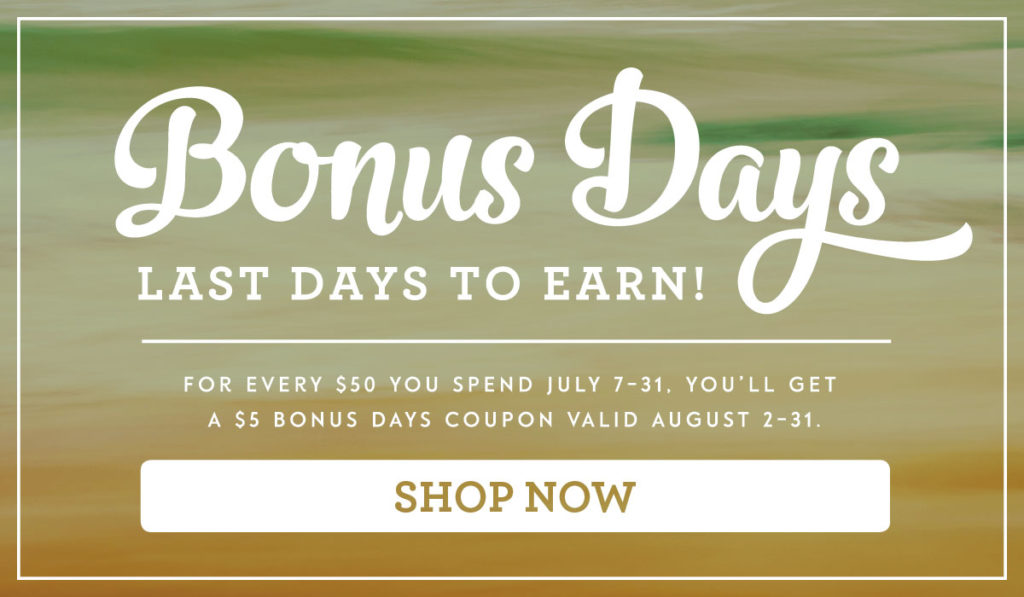 ENDING SOON!!  You'll get a $5 coupon (via email) by spending $50 from July 7-31. You can use the coupons in August on any item you want! The best part is you can earn another coupon for every $50 you spend. There's no limit to how many coupons you can earn. This is a great time to stock up on essentials or splurge on those items you have been keeping your eyes on.  PS – Yes you can earn Stampin' Rewards (Hostess Benefits on $150+) and my Rose Rewards on top of earning the Bonus Days coupons.  You can click HERE to be taken to my online store.
Do you love getting a good deal?  Do you want to get your Stampin' Up! products at a discount?  The best Stampin' Up! deal is to become a Stampin' Up! discount purchaser by getting our Starter Kit.  It is the Ultimate Stampin' Up! bundle!  $125 in product of your choice for only $99.  There are zero requirements, option to sell if you want, and the kit ships for free!!  AWESOME!!  You can email me at jennifer@jenrosecreation.com with any questions.  You can click HERE if you are ready to become a discount purchaser.