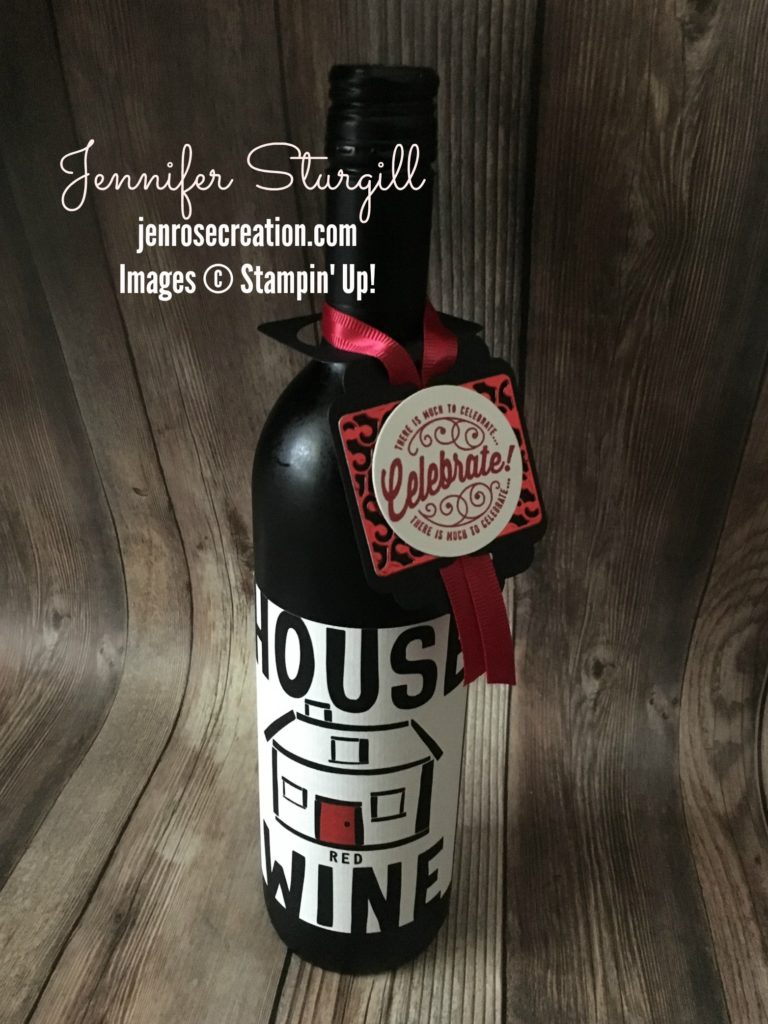 My sister and her husband recently finished building their new house.  When I went to visit for the first time I knew I needed to bring something they would enjoy, and have some fun dressing it up a bit.  I saw the bottle while at the supermarket and just had to get it.  How perfect a house wine for a new house!  I just needed to add a cute tag to dress it up a bit and the Here's to Cheers bundle made that a breeze.
Do you love getting a good deal?  Do you want to get your Stampin' Up! products at a discount?  The best Stampin' Up! deal is to become a Stampin' Up! discount purchaser by getting our Starter Kit.  It is the Ultimate Stampin' Up! bundle!  $125 in product of your choice for only $99.  There are zero requirements, option to sell if you want, and the kit ships for free!!  AWESOME!!
You can email me at jennifer@jenrosecreation.com with any questions.  You can click HERE if you are ready to become a discount purchaser.
Stampin' Up! Supply List:  Please click on the Stampin' Up! product below for more information, and for quick and easy online shopping experience with me.