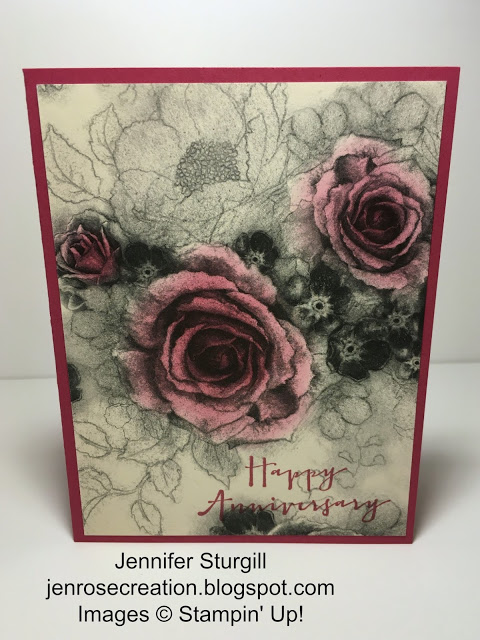 Here is a quick, easy, and beautiful card for an upcoming anniversary. I lightly sponged the roses with Rose Red ink to match the cardstock.
Do you love getting a good deal?
The best Stampin' Up! deal is our Starter Kit.
It is the ultimate Stampin' Up! bundle! $155 in product
of your choice
for only $99 (through March 31st). There are zero requirements, option to sell if you want, and the kit ships for free!! You can email me at jenrose.sturgill@gmail.com with any questions. You can click
HERE
if you are ready to sign up.
Stampin' Up! Supply List: Please click on the Stampin' Up! product below for more information, and for quick and easy online shopping experience with me.